Welcome, ladies and gentlemen, to this totally new section that I now add to my blog, simply known as "Mel Recommends!" In this brand new sub-category I'm going to recommend fantasy books that I've read and enjoyed since the beginning of the year, and I think that more people should read them so that we could all fangirl about their marvellousness together. Sounds good to you? So let's jump right into it!
[NOTE: I will recommend books that I've read since 2015, and I will recommend books I've read in the previous years in other posts. Also, I give my own opinion about the recommendations that I give]
1. 
 A Thousand Pieces of You by Claudia Gray (first book in a trilogy)
 About: time travel, intrigue, mystery (a little romance as well)
My Rating: 
This book was my first read of february, and I remember being very surprised and charmed by it. The beginning was slow after the first hundred pages the story really sucked me in. I feel that this book was a great surprise, especially because I went into it without knowing what it was exactly about.
my goodreads review —  book depository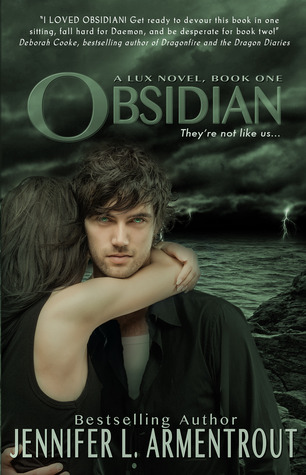 2. Obsidian by Jennifer L. Armentrout (first book in the Lux Series)
About: aliens, supernatural, romance
My Rating: 
My friend has been annoying me since early 2013 to read this book. Honestly, the reason I delayed picking it up was because of the cover, which gave me a "hopeless new adult romance book", the type of books I don't like reading. I picked it up back in January because I had nothing to read. HOW COULD I HAVE TAKEN SO MUCH TIME TO READ IT??? This book blew me away; from the plot, to the writing style, to the dialogues… Everything about it turned me into a hopeless zombie hungry for me. Please read this book people. It's amazing ❤
my goodreads review — book depository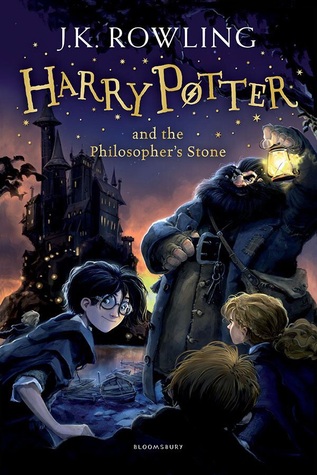 3. Harry Potter and The Philosopher's Stone by J.K. Rowling (first book in the Harry Potter series)
About: magic, mystery, paranormal
My Rating: 
Do I siriusly need to give you a reason to read this wonderful book? I don't think so. On the other hand, I'm new to this fandom (I'm a Hufflepuff and a Ravenclaw) and I'm so mad that I've waited all this time to finally jump into this marvellous world.
my review — my goodreads review — book depository
4. West by Lizzy Ford (first book in the History Interrupted series)
About: time travel, romance, mystery
My Rating: 
This book was a roller coaster of emotions. It was a real page turner and what I think of a one-in-a-kind book. Definitely hooking and the way the author writes is amazing. I only have praises regarding this book because it made me laugh, cry and so much more! Guys, please, check it out!
my review — amazon (can't find it on book depository)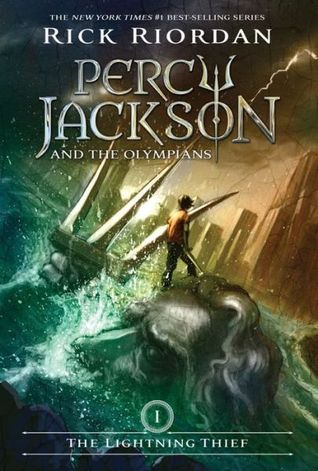 5. Percy Jackson and the Lightning Thief by Rick Riordan (first book in the Percy Jackson series)
About: mythology, adventure, sassiness (okay so technically I can't say that but… Percy's sassy… so…)
My Rating: 
So technically this one is a re-read… but I had to include it. How could I not? Guys, this book should be your go-to-read introduction to the fantasy genre. Just my opinion. The writing's on point, the characters are epic, the world is amazing, the plot twists mind f*cking blowing… Percy Jackson is love, Percy Jackson is life. Enough said.
my goodreads re-read review — book depository
So that's it for my recommendations. Next time I'll pick up another genre and I'm already so excited about it! If ever you've read one or more books in the list, tell me so that we can talk about it together! Recommendations are also welcome!
Have a good reading!