This is this time of the month. Lol. Actually I should have posted this before but I was busy reading, hehe. So here we go!
This month I've read 8 books, all of which were e-arcs, and 8 manga volumes:
Confessions of a Queen B* by Crista McHugh
Manga Classics: Les Miserables adapted by Stacy King
Manga Classics: Pride & Prejudice adapted by Stacy King
The prototype volume of Sinbad no Bouken by Shinobu Ohtaka
The first 6 volumes of Magi: Sinbad no Bouken by Shinobu Ohtaka
Everything, Everything by Nicola Yoon
Warren the 13th and the All-Seeing Eye by Tania del Rio
Manga Classics: The Scarlet Letter adapted by Stacy King
Miss Mabel's School for Girls by Katie Cross
Manga Classics: Great Expectations adapted by Stacy King            &
Volume 1 of Seraph of the End [Owari no Seraph] by Takaya Kagami
I feel like this reading month was more light because there are quite a lot of mangas read here, so I hope that July will be better. I did write reviews for some of these on my blog, such as Confessions of a Queen B* and Everything, Everything. I'll put the links down below if you want to check them out. Also I'm currently working on a mixed review post, that is a post where I'll talk about other books that I've read but that I didn't feel like writing a whole post on them.
[Review Links]
July will be my last "free" month because in early August I'm going to go to University for the first time. I don't really know how this is going to work out for me, like, I don't know if I'll get time to read and review and everything, but I'll do my best and hey, I'm not the first or last person to be a blogger and a university student so I'm sure things will work out fine 🙂 *optimistic*
I did plan a little TBR that I posted on Instagram, but I'm not really sure if I'll stick to it because I always manage to read other books that I haven't planned to read.
I decided to read at least 3 books that I've owned for quite a long time now but never actually read, along with all of the e-arcs that I've requested, so that I'll be able to request some more afterwards. 😀
This month is also "A Month of Indies" hosted by the amazing Creatyvebooks, so if you are interested into checking this out and you want to know what it'll be all about, here's the link to her blog –> CLICK HERE ❤
Now moving on to the exciting July releases! It's the first time I'm doing this but, hey, I thought it would be nice to share with you some interesting books coming our way!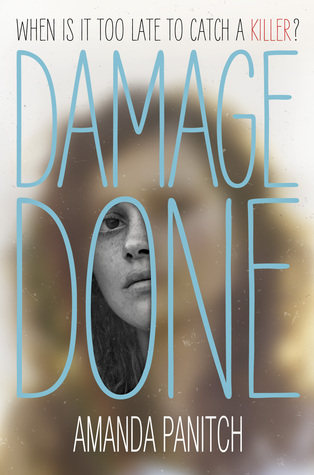 Damage Done by Amanda Panitch
22 minutes separate Julia Vann's before and after.
Before: Julia had a twin brother, a boyfriend, and a best friend.
After: She has a new identity, a new hometown, and memories of those twenty-two minutes that refuse to come into focus. At least, that's what she tells the police.
Now that she's Lucy Black, she's able to begin again. She's even getting used to the empty bedroom where her brother should be. And her fresh start has attracted the attention of one of the hottest guys in school, a boy who will do anything to protect her. But when someone much more dangerous also takes notice, Lucy's forced to confront the dark secrets she thought were safely left behind.
One thing is clear: The damage done can never be erased. It's only just beginning. . . .
expected publication: 21 July 2015
The Fixer by Jennifer Lynn Barnes
When sixteen-year-old Tess Kendrick is sent to live with her older sister, Ivy, she has no idea that the infamous Ivy Kendrick is Washington D.C.'s #1 "fixer," known for making politicians' scandals go away for a price. No sooner does Tess enroll at Hardwicke Academy than she unwittingly follows in her sister's footsteps and becomes D.C.'s premier high school fixer, solving problems for elite teens.
Secrets pile up as each sister lives a double life. . . . until their worlds come crashing together and Tess finds herself in the middle of a conspiracy with one of her classmates and a client of Ivy's. Suddenly, there is much more on the line than good grades, money, or politics, and the price for this fix might be more than Tess is willing to pay.
Perfect for fans of Pretty Little Liars and Heist Society, readers will be clamoring for more in this exciting new series.
expected publication: 7 July 2015
Pretending to be Erica by Michelle Painchaud
We Were Liars meets Heist Society in a riveting debut!
Seventeen-year-old Violet's entire life has revolved around one thing: becoming Erica Silverman, an heiress kidnapped at age five and never seen again. Violet's father, the best con man in Las Vegas, has a plan, chilling in its very specific precision. Violet shares a blood type with Erica; soon, thanks to surgery and blackmail, she has the same face, body, and DNA. She knows every detail of the Silvermans' lives, as well as the PTSD she will have to fake around them. And then, when the time is right, she "reappears"—Erica Silverman, brought home by some kind of miracle. But she is also Violet, and she has a job: Stay long enough to steal the Silverman Painting, an Old Master legendary in the Vegas crime world. Walking a razor's edge, calculating every decision, not sure sometimes who she is or what she is doing it for, Violet is an unforgettable heroine, and Pretending to be Erica is a killer debut.
expected publication: 21 July 2015
Ink and Bone by Rachel Caine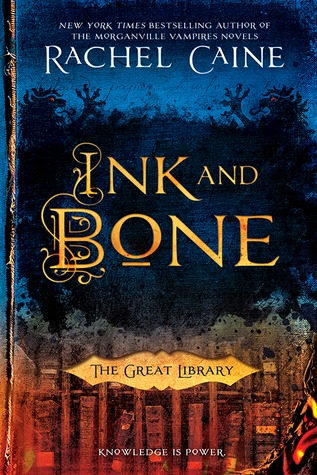 In an exhilarating new series, New York Times bestselling author Rachel Caine rewrites history, creating a dangerous world where the Great Library of Alexandria has survived the test of time.…
Ruthless and supremely powerful, the Great Library is now a presence in every major city, governing the flow of knowledge to the masses. Alchemy allows the Library to deliver the content of the greatest works of history instantly—but the personal ownership of books is expressly forbidden.
Jess Brightwell believes in the value of the Library, but the majority of his knowledge comes from illegal books obtained by his family, who are involved in the thriving black market. Jess has been sent to be his family's spy, but his loyalties are tested in the final months of his training to enter the Library's service.
When he inadvertently commits heresy by creating a device that could change the world, Jess discovers that those who control the Great Library believe that knowledge is more valuable than any human life—and soon both heretics and books will burn.…
expected publication: 7 July 2015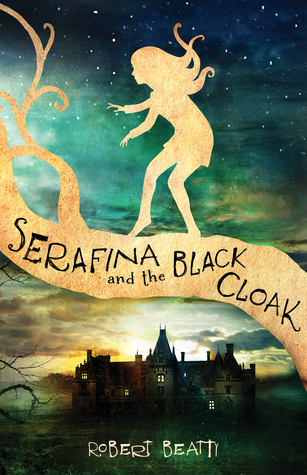 Seraphina and the Black Cloak by Robert Beatty
"Never go into the deep parts of the forest, for there are many dangers there and they will ensnare your soul."
Serafina has never had a reason to disobey her pa and venture beyond the grounds of Biltmore Estate. There's plenty to explore in the shadowed corridors of her vast home, but she must take care to never be seen. None of the rich folk upstairs know that Serafina exists; she and her pa, the estate's maintenance man, have secretly lived in the basement for as long as Serafina can remember.
But when children at the estate start disappearing, only Serafina knows who the culprit is: a terrifying man in a black cloak who stalks Biltmore's corridors at night. Following her own harrowing escape, Serafina risks everything by joining forces with Braeden Vanderbilt, the young nephew of Biltmore's owners. Braeden and Serafina must uncover the Man in the Black Cloak's true identity before all of the children vanish one by one.
Serafina's hunt leads her into the very forest that she has been taught to fear. There she discovers a forgotten legacy of magic that is bound to her own identity. In order to save the children of Biltmore, Serafina must seek the answers that will unlock the puzzle of her past.
expected publication: 14 July 2015
Silver in The Blood by Jessica Day George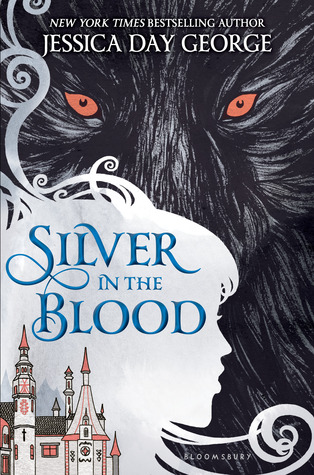 Society girls from New York City circa 1890, Dacia and Lou never desired to know more about their lineage, instead preferring to gossip about the mysterious Romanian family that they barely knew. But upon turning seventeen, the girls must return to their homeland to meet their relatives, find proper husbands, and—most terrifyingly—learn the deep family secrets of The Claw, The Wing, and The Smoke. The Florescus, after all, are shape-shifters, and it is time for Dacia and Lou to fulfill the prophecy that demands their acceptance of this fate . . . or fight against this cruel inheritance with all their might.
With a gorgeous Romanian setting, stunning Parisian gowns, and dark brooding young men, readers will be swept up by this epic adventure of two girls in a battle for their lives.
expected publication: 7 July 2015
All We Have Is Now by Lisa Schroeder
What do you do with your last day on earth?
Just over twenty-four hours are left until an asteroid strikes North America, and for Emerson and everyone else who didn't leave, the world will end. But Emerson's world already ended when she ran away from home. Since then, she has lived on the streets, relying on her wits and on her friend Vince to help her find places to sleep and food to eat.
The city's quieter now that most people are gone, and no one seems to know what to do as the end approaches. But then Emerson and Vince meet Carl, who tells them he has been granting people's wishes — and gives them his wallet full of money.
Suddenly, this last day seems full of possibility. Emerson and Vince can grant a lot of wishes in one last day — maybe even their own.
expected publication: 28 July 2015
So that is it for today's post! This month, there are a wide variety of books that I want to read but, as the saying goes, "So many books, so little time!" Anyway, I'll try my best to at least read one of these new releases! Ink and Bone and All We Have Is Now particularly seems interesting! What about you? What books are you most excited for? Do tell me in the comments below!