It's time for some recommendations! This time I'm recommending books that I've read and loved last year ❤ Let's jump right in!
 1. Legend by Marie Lu (first book in the Legend trilogy)
Genre/s: dystopia, romance, young adult
 About: political intrigue, murder, action
My rating: 
I read this book on a whim. It wasn't because I saw this everywhere or everyone talked about it. Picking it up was probably due to its gorgeous cover. I remember starting it at six in the afternoon, some time like that, and I couldn't put it down. This book kept me reading all night, while I was dreading the inevitable. The writing's engrossing, the characters are amazing, and the plot and world-building are really well constructed. And on the plus side, no love triangle! So yes, people. Read this book!
2. Throne of Glass by Sarah J Maas (first book in the Throne of Glass series)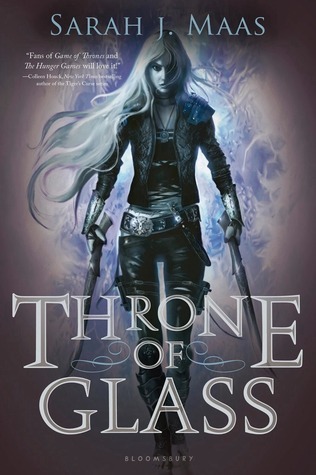 Genre/s: fantasy, romance, mystery
About: magic, a badass main character, a love triangle
My rating: 
This one book, I read it because of all the hype surrounding it, especially on booktube. And I've never been so happy to do so! The writing's compelling, the plot intriguing, and the character development throughout the rest of the series is amazing! Words cannot express enough the love that I have for this series! It's just one of the best books I've ever read, even if I'm not a fan of love triangles. And if ever you don't enjoy the first one? I'll tell you to keep reading, because the sequels are even better!
3. Percy Jackson's Greek Gods by Rick Riordan
 Genre/s: fantasy, mythology, humour
 About: retellings of greek myths, a healthy dose of humour, more Percy!
 My Rating: 
This book was one of my most anticipated releases last year. I remember downloading it as soon as it was out, and being delighted about the magnificent illustrations.  Right now I'm waiting for the US paperback release, which I think is scheduled for next year, because the paperback will then a normal size. Well… I think.
What I really like about this book is that you don't have to read any previous Percy Jackson or Heroes of Olympus books before enjoying that book. I mean, there are some references but which are very minim (or maybe no references at all? I'm sorry I forgot about that). Most importantly it's a book which tells the story of the Olympian Gods, but with so much humour that you'll have to laugh at least once while reading.
4. Not in the Script by Amy Finnegan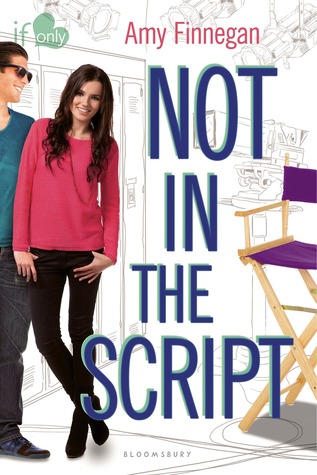 Genre/s: contemporary, romance, chick-lit
About: the world of Hollywood, attraction at first sight, fluffiness
My Rating: 
This book has a story. But a story I'll tell another day. To make it brief, the author sent me her book, which was signed, along with some swag. It was the first time that I had ever been sent a free signed book and some book swag. I never get book swags! Let alone signed books! So this book is my treasure, with what I hope will be a benediction for other signed books to come. So I thought that I could read and review it on my goodreads, because this was the time when I started to post less on blogspot.
Not in the Script is a very nice and adorable contemporary. I'm not a big contemporary reader but this one was really enjoyable. What I liked the most is the fact that it talks about Hollywood, which made me want to know more about this industry and how it works.
So if ever you want to read something light and funny, I strongly recommend you to read this book.
 5. The Perks of Being a Wallflower by Stephen Chbosky
 Genre/s: young adult, fiction, contemporary
 About: a socially awkward main character, life, (heck I'm sorry I can't seem to find a third word to try to describe it)
 My Rating: 
 I remember picking this one up because my friend was just recently done with it and she loved it. And I really trust her opinion on books so I thought that this could be real good. And I was right. I cannot really talk a lot about it without rambling like an idiot but this book' definitely should be considered like a modern classic. You can feel what Charlie, the main character, is going through and as the story enfold you can understand him better and after you're done with this book you realise that, in a way, you'll never see things the same way. So yes. Jump onto that train. Please.
So that was it for these recommendations! Have you read any of these books? What have you thought of them? Do tell me in the comments below!