Hello there! Today, as I was casually looking at my school books, I had an idea… Why not recommend some of the best lit books I've ever read since I was in Form 1? I did english lit for 7 years, while I did french lit for 5 years at school(4 years in private tuitions, so… yes, 7 years of french lit too 😛 ); so I've read quite a number of books assigned to me 🙂 and here are the ones I enjoyed the most!
1.Thérèse Desqueyroux by François Mauriac
Genre/s:  fiction, classics, french literature
About: a woman's search for independence, philosophy, hypocrisy…
My rating: 
I read this book last year for my A level french examinations, and while I did not enjoy from the start… well… I rapidly came to like it. I did not adore it, nor did I hate it… It's just that, while reading I started to understand more Thérèse, so I could understand why she was doing certain things instead of others. I also watched the movie, and while I thought it was a bit long and boring, I think it really captures what the book is about. I also wrote a review for this book, which unfortunately is in french, but you can check out the book on goodreads by clicking on the cover!
2. The God of Small Things by Arundhati Roy
Genre/s: contemporary, literature, historical fiction
About: india, stigmatisation of women, hypocrisy of society, the caste system
My rating: 
This book. Oh my god, I think it's by far one of my very favourites. I studied this book when I was in Lower 6, and parts of it still sticks to me. It talks about the harsh and crude indian reality while it being woven with poetry and clever phrasing. It's not the type of book that everybody will like, or understand, as it has so many underlying truths. I loved every single freaking page, and I wholly beg you to at least try this book out. It's amazing.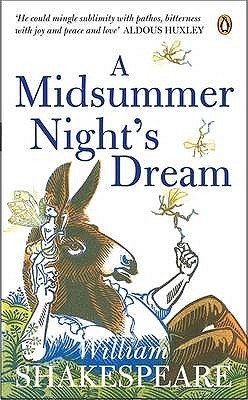 3. A Midsummer Night's Dream by William Shakespeare
Genre/s: drama, play, fantasy
About: love, misunderstandings, fairies
My rating: 
So I found a really amusing review on goodreads 🙂 check it out! Now onto the book. I remember that we went to MGI to watch it as a play, and it was so freaking nice! (also, I love the cover that I own – aka the one to the left. It's so pretty 😀 ) It funny, sweet, magical, and really enjoyable! It's my favourite Shakespearean lit, but then, I only studied 3 books by him (this one, As You Like It and Julius Caesar)
A re-read is on order soon!
4. Les Fourberies de Scapin by Molière
Genre/s: theatre, french lit, drama
About: love, commedia dell'arte, tricks
My rating: 
While L'Avare is more well-known, I prefer Les Fourberies de Scapin, the reason being that I think that it is funnier and more thought of than its elder. I also watched the play for this… play… at MGI and it was fantastic!
[p.s: I realised that I've mentioned MGI twice… so, it is short for The Mahatma Gandhi Institute and it is found in Mauritius. Here's their website 🙂 ]
5. Wuthering Heights by Emily Bronte
Genre/s: fiction, romance, gothic
About: love, schemes and schemes to get to marry a woman, a freaking nice narrator
My rating: 
I read this book back in 2011/2012 so forgive me if I don't remember everything about it. I remember studying this book for my O level exams and ending up liking this book a lot. (The other books I had to study were Julius Caesar and Death of a Salesman) and Wuthering Heights was definitely my favourite. But now that I think back about it… Well… I think it was not really amazing. I mean, sure, a lot of people adore this classic and collect tons of editions of this book, but I feel like there are so many wrong things about it now…? I don't know, maybe I'll need to re-read it to form a better opinion on this book. But I can say with conviction that my favourite book from the Bronte sisters is Jane Eyre. I did not have to study this one but I wish I had to. This book is amazing. (and I also need to re-read it because I read it first back in 2011
)
So that was it for today's recommendations for classics/books I had to study for school! I might do another classic edition, where I'll recommend books from the classics I've read, not necessarily from those I studied, but that'll be for a next time! See you soon!
Take care!