Wow, it's been a while since I last did a Mel Recommends… But here I am again with new recommendations! This time I was looking through my October reads and decided to select some of my favourites to recommend! So here we go!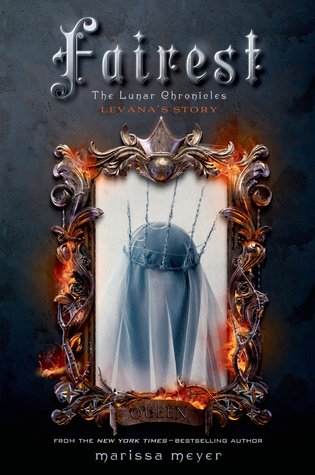 1. Fairest by Marissa Meyer
Genre/s: young adult, fantasy, science fiction
About: Snow White's evil queen, revamped
My rating: 
This one one of the first books I read last month, and I really enjoyed it. Some say you can read it as a prequel to the story, and really, you can, but I personally read it after Cress. I am not going to say more because I am going to soon post a review about it, but this book was amazing!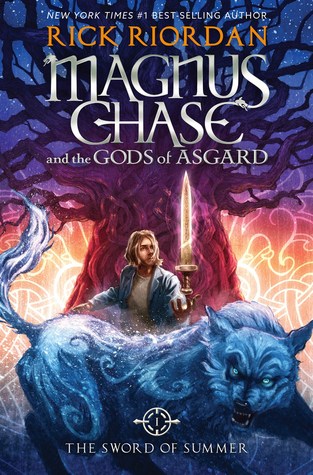 2. The Sword of Summer by Rick Riordan

Genre/s: middle grade, fantasy, mythology
About: a demigod, myths, a sword (yea, this one was a bit obvious 😉 )
My rating: 
So. I loved this book. I mean, of course, since it's by Rick Riordan. But I really enjoyed how the characters were portrayed and the myths interpreted. I have a review here!
3. Treasure Darkly by Jordan Elizabeth
Genre/s: steampunk, science fiction, paranormal
About: paranormal powers, a pretty nice steampunk setting, ghosts (kind of…?)
My rating: 
I got this book as an arc from the author, and I was actually surprised by how much I enjoyed it. It was a nice change from the fantasy setting I am used too, and while it certainly dragged on in the beginning, it becomes very interesting when it picks up! I have a review for it here!
4. The Copper Gauntlet by Cassandra Clare and Holly Black
Genre/s: middle grade, fantasy, magic
About: this one is the sequel of The Iron Trial  so… no spoilers!
My rating: 
I am putting this on my list because I enjoyed it more than the first one. The Copper Gauntlet is more mysterious and action-packed, and I am loving the direction the plot is taking. Really an amazing read. I have a review for the first book, and my review for the second book will be posted soon!
And that is it for today's post! I hope you enjoyed it! Do you plan to read some of these? Or have you already read them? Tell me in the comments below!