Wow! It's been a while since I last talked about an anime… well, you should blame college cause I could never squeeze something in between! Anyway, let's go back to business :3
Ganta is the only survivor after a mysterious man in red slaughters a classroom full of teenagers. He's framed for the carnage, sentenced to die, and locked away in the most twisted prison ever built: Deadman Wonderland. And then it gets worse.
At Deadman Wonderland, convicts are forced into brutal deathmatches for the amusement of the masses, the cheers of the crowd drowning out the screams of the dismembered. Even when Ganta befriends Shiro, an unusual female inmate, his dark fate crushes all hope—until he discovers the strange ability to wield his spilled blood as a weapon. Ganta learns his new skill might be related to the murderous man in red and uncovers disturbing secrets that could expose those who stole his freedom. He's determined to see justice served—but first he'll have to fight for his life in a prison that holds a million ways to die.
Number of episodes: 12 + 1 OVA
Manga: 13 volumes (completed)
---
I just finished this anime earlier this week and… what can I say? This is one of the most twisted thing ever. Okay, maybe not "twisted" as in "plot in sub plot", but "twisted" as in… Where in hell did they thought about that? I am curious to know it all.
Jokes aside, Deadman Wonderland is one of the most interesting anime I have watched up to date. It has action, humour, mystery, plot twists, interesting characters…
While some may say that Ganta was a great main character, I thought he was okayish. Fiiiiiiiine, I'll say it: he whined too much. Boohoo, all my friends are dead. Boohoo I am innocent. Boohoo I don't want to die. Boohoo I have to be strong. We get it Ganta: it was unfair, more than unfair, to treat you like they did as you were in the wrong place in the wrong moment. BUUUUT! That doesn't mean you have to be annoying and mean to the only person who treats you more than decently in this hell hole. Damn it, I was so mad at you so many times! Yes, by the last episodes or so, you could say that he grows up a bit. Maybe more than a bit. But that doesn't excuse his poor lack of judgement or his excessive whining. URGH JUST STOP!
Shiro was a breath of pure mint in a bag of poop. She was a ray of sunshine in a thunderstorm. She was the pink flower in a bouquet of dead ones. She was… well, I think you got the idea by now. She was so bubbly and naive and innocent and at the same time so mysterious! She was the best comic relief ever. Even though later on she looks so scary and badass… Man, I just loved her so freaking much! I just wished she had more badass breakouts! That would have been fabulous!
The other characters were amazing as well. Minatsuki was the freaking most disturbing character I have ever watched in my life! I am completely serious. How she fooled everyone… oh my gods. She deserves an oscar.
Senji was wonderful! I love his character so much and I really wanted him to get more screentime!
My main issue with this anime though? THE PLOT IS F*CKING INCOMPLETE. It was even an ending per se! I feel that the twelve episodes were just the tip of a humongous iceberg, and I hated it. I hated the fact that they gave us so little when they could give us so much more. Because guess what? The main issue, aka finding the Red Man, wasn't even covered! And there is no second season!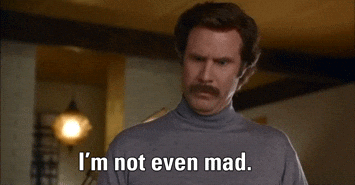 Because of this horrible and annoying and disappointing "point", I had to lower my rating to 
 This anime had so much more potential. Now excuse me cause I need to read the manga. I have to know what going to happen. And I cannot wait next year so…
---
So I haven't listened to the soundtrack, but the opening is amazing! This song matches the anime so much!
Hope you enjoyed this review! Don't forget to tell me if you are planning to watch this or not! See you all soon! ❤